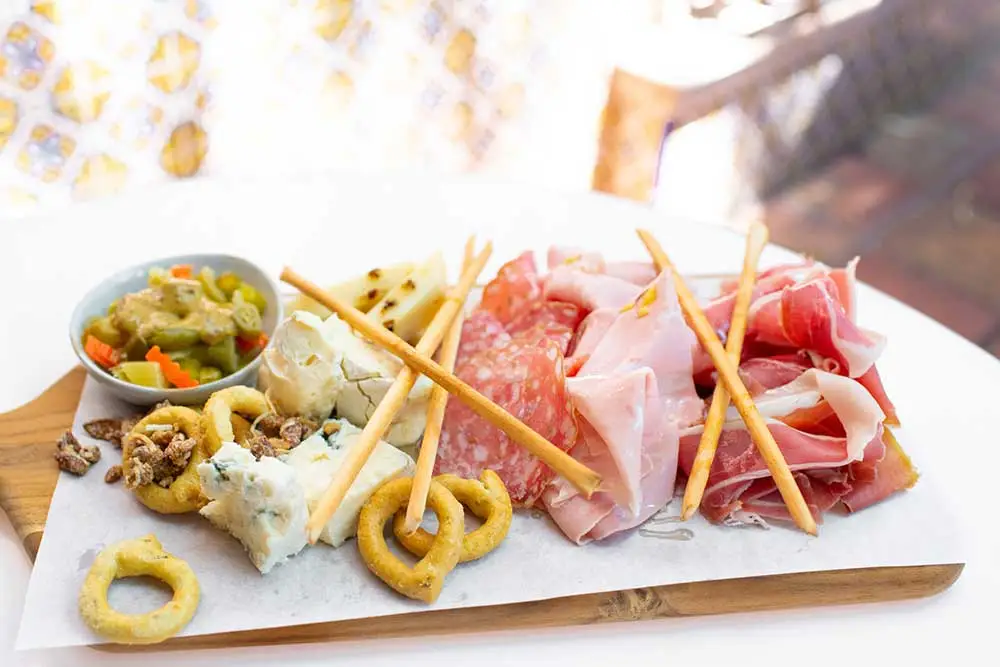 Experience the "New René" with Updated Lunch and Dinner Menus!
When we first opened René Restaurant in 1978, we did so with a simple goal—to serve fine cuisine utilizing the highest quality ingredients available.
Four decades have passed since then, and our commitment to quality hasn't changed whatsoever…
But without continuing to innovate, we'll never be able to say we've done our part.
That's why the "new René" features an updated lunch and dinner menu, with the same fusion of fine imports and local ingredients that you'd expect from our kitchen.
Whether you've visited us before or you're new to René, we'd be happy to serve you. But before you step inside our restaurant, allow us to tell you a bit more about René and our new cuisine…
René: An Award-Winning Sedona Landmark
We believe dining at any restaurant should be about much more than enjoying a meal—for us, dining at René is about perfecting every detail to create a complete dining experience.
It's this attention to detail that has given René the Achievement of Distinction for Fine Dining (DiRoNa), among other distinctions.
From our roomy, interior dining room, to our Spanish-style courtyard complete with bubbling fountains and 5-star views, we've done our utmost to bring a piece of the Mediterranean to Arizona without losing Sedona's desert charm.
At René, you can expect peace and quiet, a tranquil atmosphere, and a setting that was designed and built for entertaining guests under the Sedona sun and stars.
Why We Changed our Lunch and Dinner Menus
We've had the pleasure of serving Sedona for decades, so you're probably wondering—why did we turn our restaurant on its head?
And we've got some explaining to do. Despite overhauling our lunch and dinner menus, the reasoning behind our big change is simple…
If we had made the same food for over 40 years, there wouldn't be any flair! Even a couple of years of the same cuisine tends to get old fast.
We like to keep things fresh (especially our food), and for us, that doesn't mean making minor changes here and there. Instead, we prefer to completely exchange our flavors, ingredients, and menus.
This helps us keep things robust and exciting. For our head chef, Orlando Amaro, and the rest of our kitchen staff, it's a point of pride—searching for new ingredients lets us stay creative in the kitchen while giving us the opportunity to support Arizona's farming and ranching families.
With that said, you're probably wondering what to expect from an afternoon or evening at the new René. So, without further ado, here's a preview of our lunch and dinner menus.
Where Sedona's Local Flavors and the Mediterranean Meet…
Curated by Executive Chef Orlando Amaro, our lunch and dinner menus offers an array of delicious dishes inspired by Mediterranean cuisine.
As always, our chefs cook with organic and locally sourced ingredients. Our menu changes weekly depending on what our local vendors have available. And we've packed in unique flavors with specialty imports from Spain, Italy, Morocco, and France.
Lunch Selections (1:00 pm – 3:00 pm)
From light, beginning plates like our Smoked Trout Pate or Mediterranean Octopus, to pasta dishes such as our Cacio E Pepe or Seafood Risotto, lunch at Rene offers something for everyone's palette.
We're particularly pleased to introduce two new dishes for two…
Cured Meats & Artisan Cheeses (For Two)
Three cheeses and assorted cured meats, mixed nuts, house mustard, truffle honey, Grisinis bread sticks, pickled vegetables, taralli crackers
Mezze Vegetables (For Two)
Curried cauliflower, pickled vegetables, beet hummus, cucumber yogurt, hydro lettuces, falafel, Labneh yogurt ball
Beyond our "lighter fare" options, we've added a number of diverse main course dishes to our lunchtime menu. Our standout selections include…
Main Course
Mushroom Strudel (Vegan on request)
Locally foraged wild mushrooms duxelles. Baked in vegan pastry and served with local farmer's market vegetables
Chilean Sea Bass (GF on request)
Panko-fennel pollen-crusted seabass, tomato-saffron sauce, warm potato kale
Dinner Selections (4:30 pm – 9:00 pm)
Our updated dinner menu offers beginning plates, salads, sandwiches, pasta & risotto, and main course dishes. Our favorites include…
Small Plates & Salads
* Steak Tartar
Fresh, prime grade Angus beef, shallots, cured egg yolk, cornichons, American Paddlefish caviar, Worcestershire, mayo, sunchoke chips
Tuscan Kale
Black kale, sourdough croutons, shaved Grana Padano cheese, Caesar dressing
Pasta & Risotto
Pappardelle Alla Bolognese
Pork & beef ragu, fresh basil, pine nuts, Grana Padano cheese
Main Course
Kvarøy Arctic Salmon (GF on request)
Rosemary basted sustainable salmon, summer succotash, pickled green tomato-chili relish
Berkshire Pork Shank (GF on request)
Slow-roasted pork shank (fall off the bone), onion agrodulce, Catalan spinach, shaved fennel
Looking for something different? Click here to see our complete lunch menu or here to browse our dinner menu.
Ingredients are seasonal—so some dishes may only be available for a limited time. And of course, we consistently update and rotate our extensive wine list to provide the perfect pairing for your meal.
Join Us for Lunch or Dinner at René Restaurant Sedona
Stop by for a dynamic selection of Mediterranean cuisine—we update our menus weekly!
Stop by for a quiet, comfortable afternoon meal or enjoy a refreshing dinner under the Sedona sunset in our courtyard.
Whether you're looking for a romantic night out or an intimate setting to enjoy friends and family, we'd be happy to welcome you in—and we'd be honored to show you what the new René is all about.
We look forward to having you at our restaurant! To make an online reservation, visit our OpenTable booking page. For our contact information and location, click here.