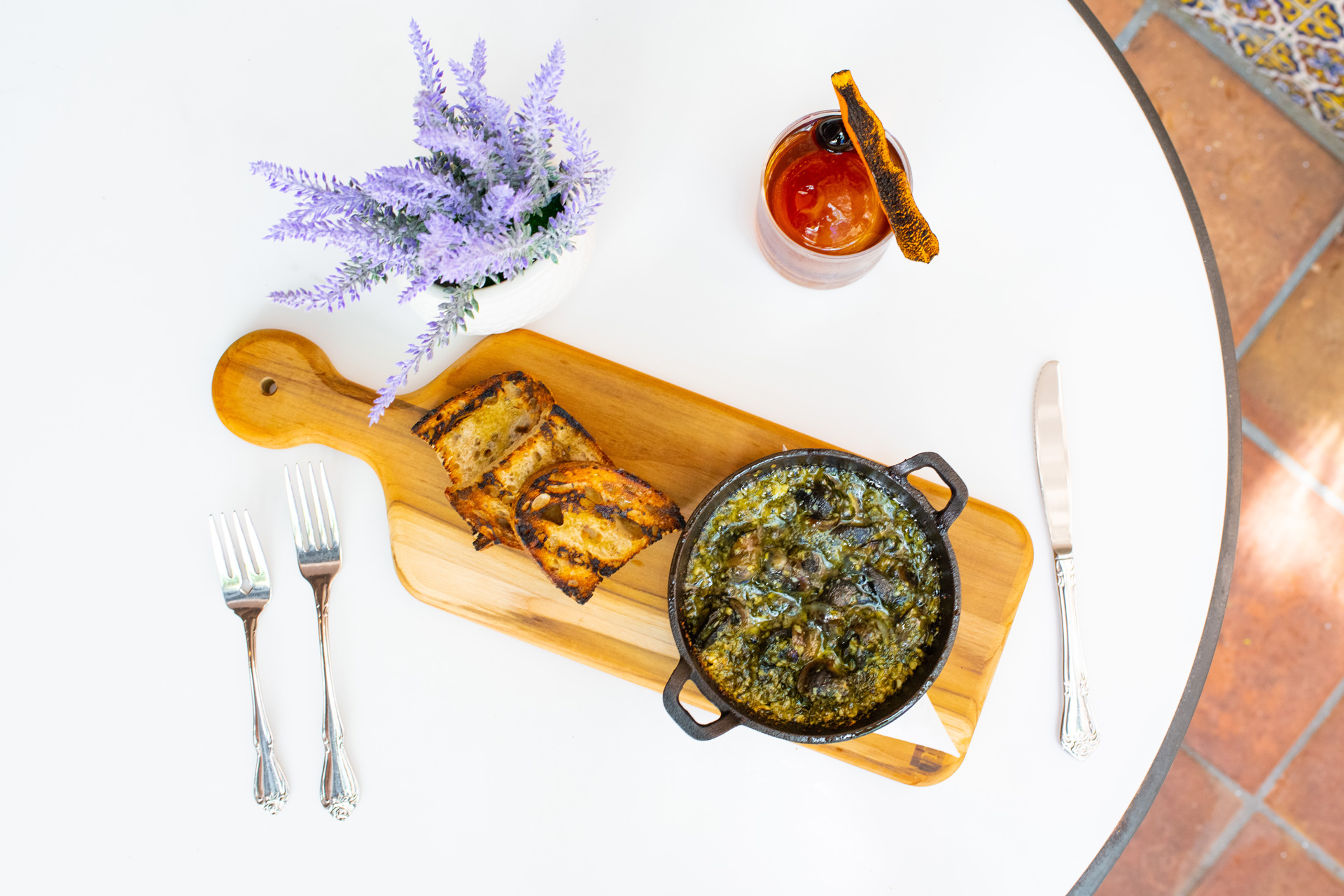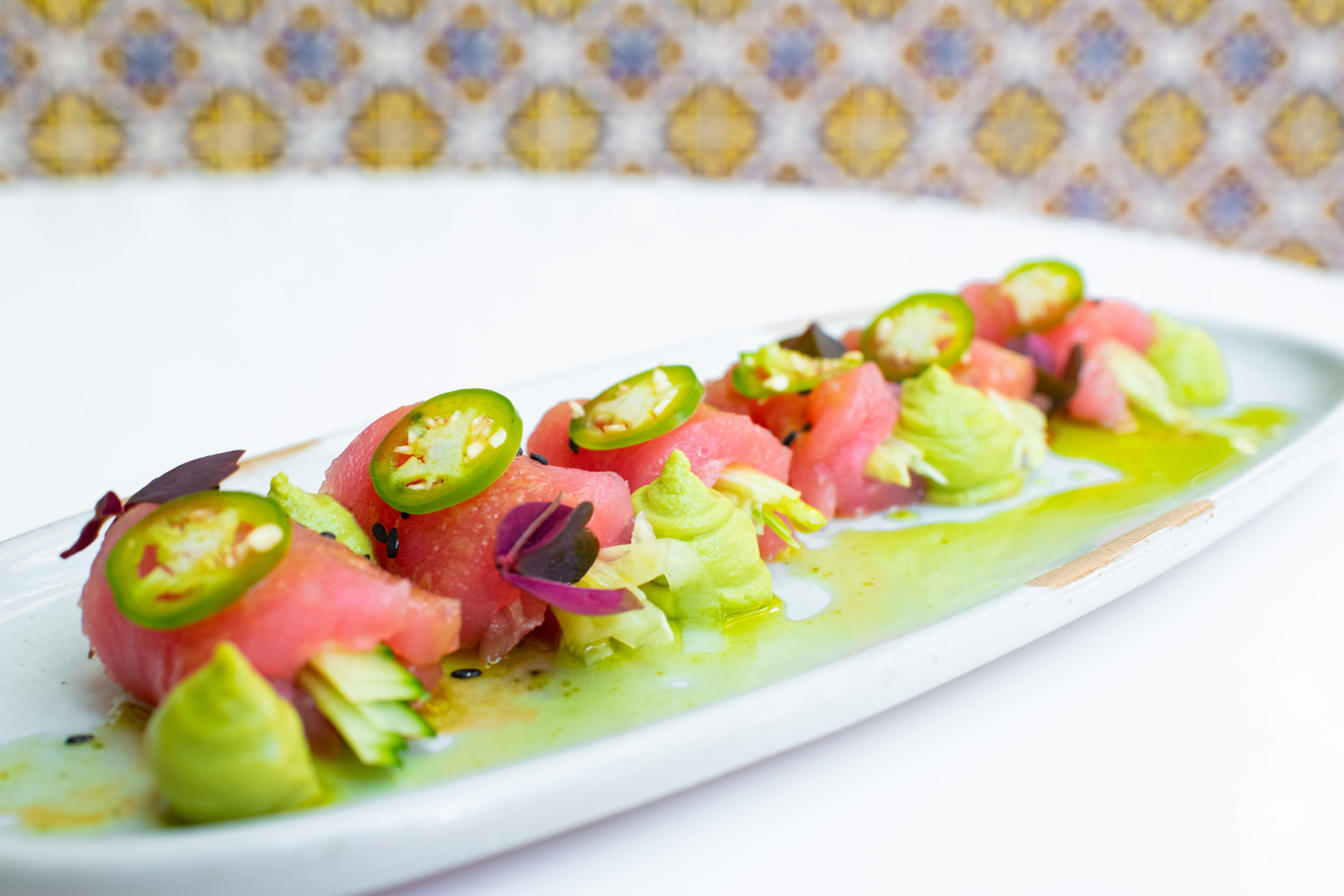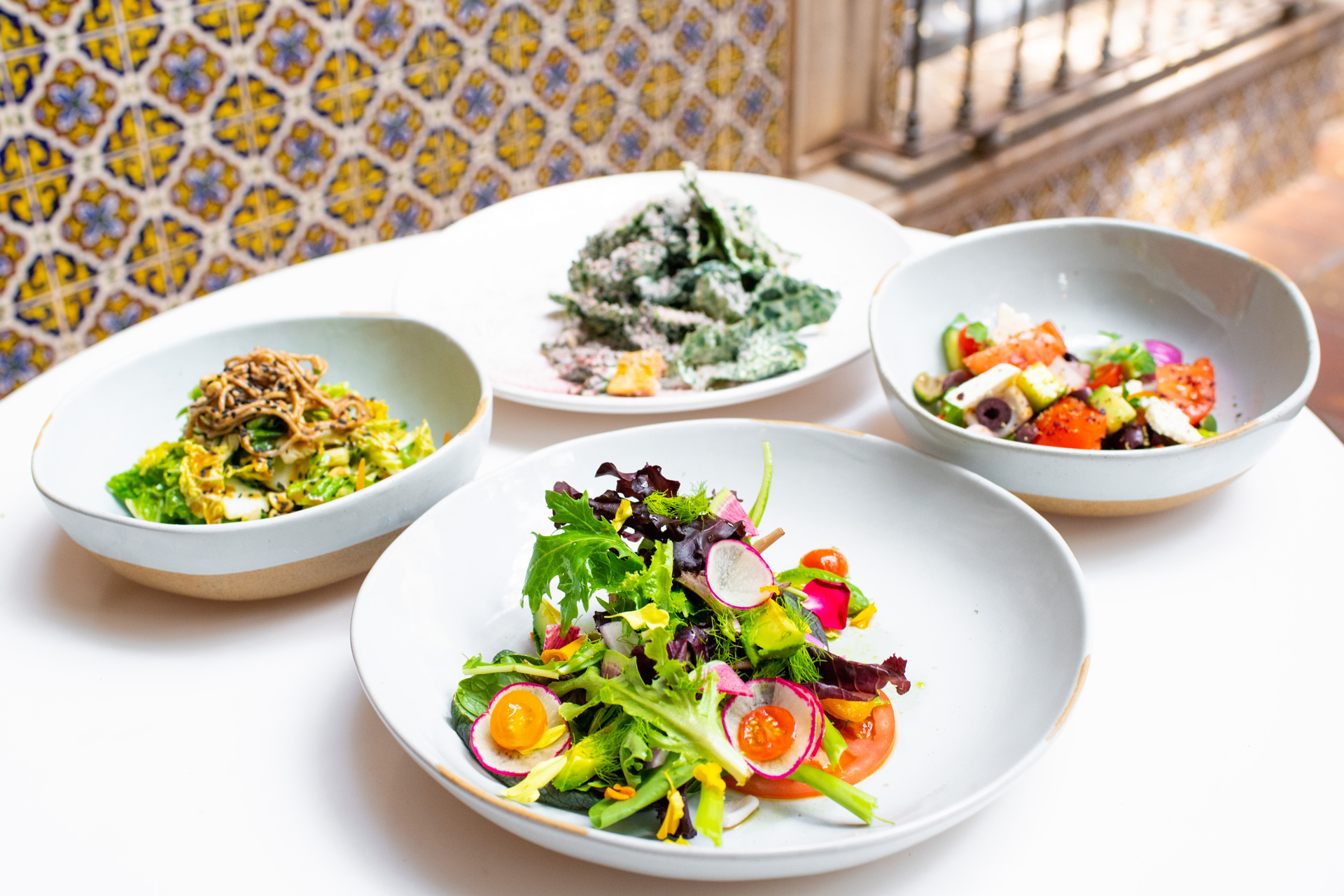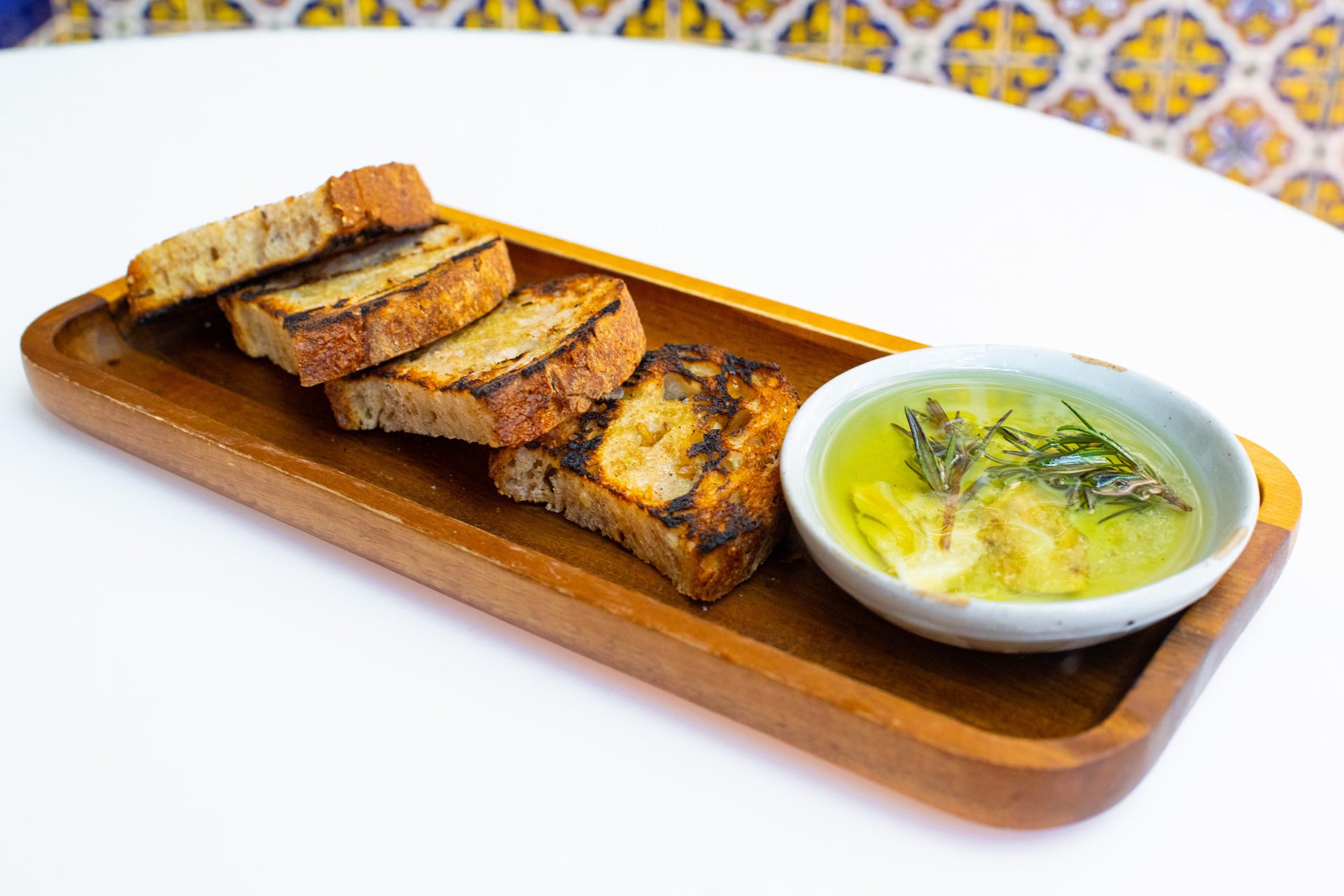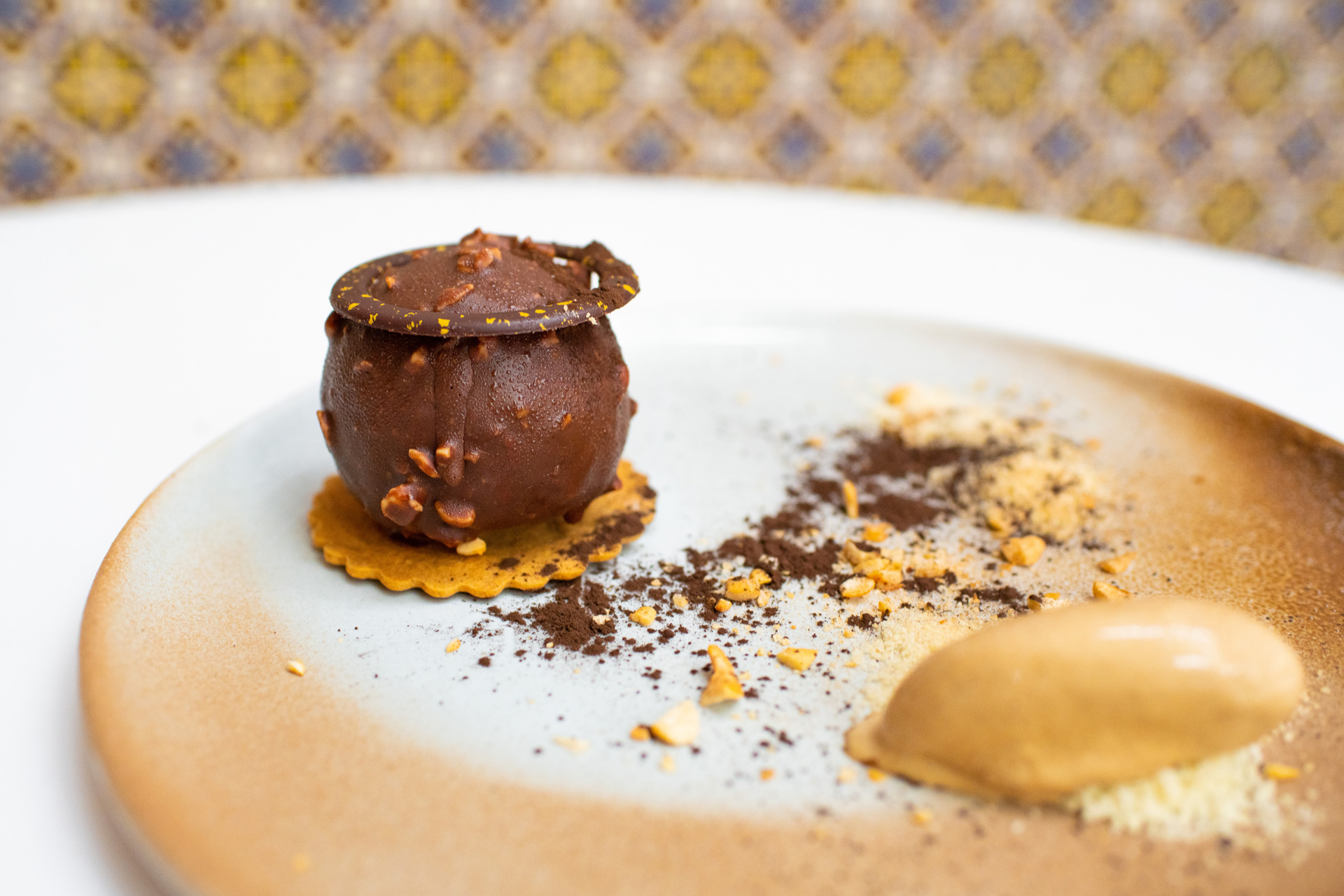 René Restaurant
Est. 1978
René at Tlaquepaque has received the DiRoNa (Distinguished Restaurants of North America) Achievement of Distinction for Fine Dining.
Enjoy Award-Winning Cuisine at a Sedona Landmark
Since 1978, we've prided ourselves on crafting dishes that strike a balance between local and global flavors. Today, we're taking René to new heights with updated menus featuring locally-sourced ingredients and Mediterranean flavors from Spain, Italy, Morocco, and France.
And fine cuisine is just the beginning. Inside, René offers an intimate dining experience. Outside, our courtyard offers a step into another world—take in Sedona's complement of red-rock buttes and sycamore groves as you dine on world-renowned cuisine and wine by the glass. Relax, unwind, and enjoy an unparalleled culinary experience at René Restaurant.

The BEST Restaurant in Sedona
Whoever gives this place a low rating doesn't know good food. Food was very creative, portioned just right and the service was impeccable. Ambiance was perfect and matching the gourmet dining expectations. Linen tablecloths, good space between tables, quiet, adequately lit. Food came at the right pace. Prices are on par with the quality but, that being said, not overpriced. We spent around $160 (with tip) for dinner for two, including two half-bottles of wine and two appetizers. For the experience, it was just right.
FT

Exceptional Twice
My elderly aunt and I stopped in for lunch while shopping at Tlaquepaque. We had an outside patio table in the shade. We had a lovely server and the service was perfectly paced. We had a glass of wine, a brie appetizer and I had a beautiful beet salad while my aunt had a chicken wrap. Both were excellent.
The food, service and atmosphere were so great, I made a reservation for dinner with my husband on our last night in Sedona. Again we got an outside table, the food was excellent and the wine exceptional. We recommend, and will be back, the next time we visit Sedona.
Debonvine

Phenomenal Dining Experience for a Large Group
We had an outstanding dining experience at Rene's. We were looking for a venue to host a large celebratory dinner that could also provide a fine dining experience. We spoke to Walter several months in advance. He and his team were very accommodating and worked with us ahead of time helping us select the menu, wines and areas in the restaurant for drinks, mingling and seating.
Many of our guests commented on the friendly, attentive service.
Serving 30 + guests could have presented a challenge, but the courses were served in a timely manner, the salads were crisp, the main courses warm and delicious and desserts scrumptious.
We will return to Rene's the next time we are in Sedona!
jelliclegypsy

Excellent Lunch!
We went to René for lunch and drinks before shopping at Tlaquepaque Arts and Crafts Village. The prickly pear margarita was great and the sautéed brie is a must-have appetizer. Food and service were both excellent!
Chrissy Ann